F4 is one of the most popular boy bands in Taiwan (Fahrenheit lovers would say otherwise). They evolved from
Meteor Garden
(!!), which is one of the first, and also one of my favs. So I have decided to dedicate the next four weeks in spotlighting each of the F4 members.
This week we have Vanness Wu (Drool) enjoy!
Chinese Name:
吴建豪 (Wu Jian Hao)
English Name:
Vanness (Van Ness) Wu
Birthday:
August 7, 1978
Age:
31
Birthplace:
Santa Monica, Los Angelos, California, USA (ABC!!!!!!!!!!!)
What he does:
Singer, actor, dancer, model, songwriter, spokesperson
Television Shows:
Meteor Garden (!), Peach Girl, Say Yes Enterprise,
Wish to See You Again, AUTUMN'S CONCERTO!, Year of the Rain
Background Info:
As can be seen Vanness was born in America, therefore making him an awesome ABC :) Vanness worked as a telemarketer before he moved to Taiwan. Not only is he very hot, but he is also very talented (Not many people like that anymore). He was in 3 albums with F4 before they, sadly, disbanded. Apart from that he has released three solo albums, and also has three Japanese singles and one Japanese album out. Not only has he sung with his fellow F4 members he has also sung with Korean singer Kangta and they produced one album
Scandal
, and he also sang with Beyonce (!) and Coco Lee (!!). He also has his own jewlry line out and also co-founded an entertainment Company, and has a lot of other projects he is dabbling in. Can you say
amazing
?
Another one of things Vanness is famous for is his bod...I'm sure he had like ten shower scenes in Autumn's Concerto (Probobly boosted the ratings lol jk...it's was very good even without those scenes)
See...evidence below...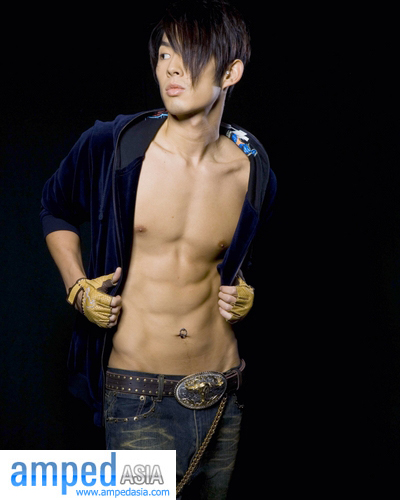 Vanness raps a lot, and his rapping is good, I actually like listening to him rap...I just love it more when he sings. He actually has a good singing voice very nice, soothing and drool worthy...he sounds lovely singing high...Hopefully Vanness will sing more in the future :) And in Chinese too!
So, now onto the songs...
The first one is
Listen to Your Heart
(ENGLISH SUBBED)...Love this song!! Not a big fan of the MV (But he is a good dancer), so click
HERE
to listen to it ENGLISH SUBBED, not the acutal mv version.
Vanness singing Japanese,
Reason
(English Subbed)!
If you still would like more Vanness vids and stuff...remember to YouTube him :)
Hope you enjoy! And please comment!
Wdebo :)