So, I didn't do it last week because I didn't get any books last but this week I got
2
, woohoo. Oh well I guess low days have their good points...like getting homework done :P
Sophomore Switch
By: Abby McDonald
(From
Amazon's Editorial Review
) "
Take an administrative snafu, a bad breakup, and what shall heretofore be known as "The Hot-Tub Incident," and you've got two unprepared sophomores on a semester abr

oad. For American party girl Tasha, an escape to Oxford may be a chance to ditch her fame as a tabloid temptress, but wading Uggs-deep in feminist theory is not her idea of a break. Meanwhile, the British half of the exchange, studious Emily, nurses an aching heart amid the bikinis and beer pong of U.C. Santa Barbara. Soon desperation has the girls texting each other tips — on fitting in, finding love, and figuring out who they really are. With an anthropologist's eye for detail and a true ear for teen-speak, exciting new novelist Abby McDonald has crafted a funny, fast-paced, poignant look at survival, sisterhood, and the surprising ways we discover our true selves. "

(I finished reading it and my review is probobly coming up this week, it wasn't my favorite book and...more coming soon!)
None :(
Revolutionary Road
By: Richard Yates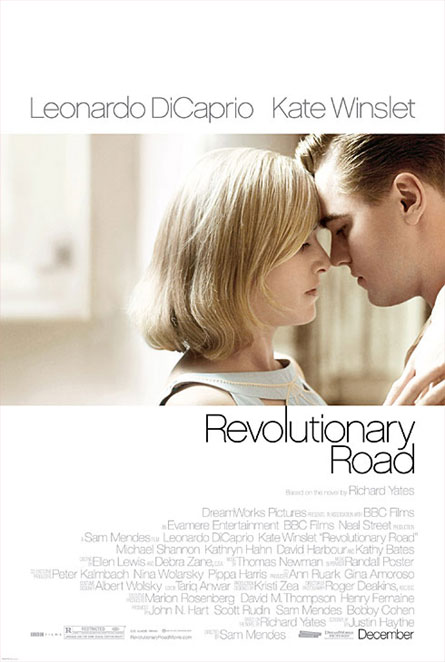 (From
Amazon.com
)
"The rediscovery and rejuvenation of Richard Yates's 1961 novel Revolutionary Road is due in large part to its continuing emotional and moral resonance for an early 21st-century readership. April and Frank Wheeler are a young, ostensibly thriving couple living with their two children in a prosperous Connecticut suburb in the mid-1950s. However, like the characters in John Updike's similarly themed Couples, the self-assured exterior masks a creeping frustration at their inability to feel fulfilled in their relationships or careers. Frank is mired in a well-paying but boring office job and April is a housewife still mourning the demise of her hoped-for acting career. Determined to identify themselves as superior to the mediocre sprawl of suburbanites who surround them, they decide to move to France where they will be better able to develop their true artistic sensibilities, free of the consumerist demands of capitalist America. As their relationship deteriorates into an endless cycle of squabbling, jealousy and recriminations, their trip and their dreams of self-fulfillment are thrown into jeopardy. "
(I am currently reading it..very good!)
What books did you recieve this week?
Wdebo :)